Personal Development Pathways™

Having a plan for self development, and working that plan, is one of the best ways for each of us to grow as individuals.  Deciding in what way we believe we want or should grow should be part of that plan.  Executing the right self development plan, is also very important to fulfill your life story and become who U believe U want to become in your future.  Exploring new areas of personal growth is also a necessity to find your true purpose or passions; many times, we have several.
Below is a listing of Personal Development Pathways™ that U may want to learn more about by reading some of the books listed.  These books, written by many well know authors in the personal development field (which are linked to Amazon for a quick purchase if U are interested), have been selected for this listing because they offer our readers additional information in a specific area to grow, certainly from the authors perspective, but largely on the topic we are focusing on.  
What Book's Are In Your Self Development Library?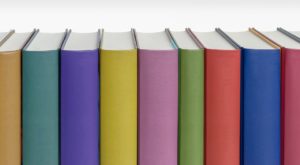 Happiness

 
Money
Friends
Time
Stability
Security
Fulfillment
Confidence
Balance
Passion
Hope
Self-Respect
Personal Growth
Faith
Fitness
Love
Family
Helping Others
Contentment
Business:  Getting Started
Business:  Product
Business:  Analysis
Business:  Strategy
¨ HBR's 10 Must Reads on Strategy by Harvard Business Review, Michael E. Porter, W. Chan Kim, Renee A. Mauborgne
Business:  People
Business:  Sales & Marketing
Business:  Operating Systems
Business:  Money
Business:  Information Security
Business:  Business Model
Business:  Business Plan
(Disclaimer:  LifeLongU™ does not officially endorse these books, their contents or the authors, except for the Bible.  LifeLongU™ does earn a referral fee from Amazon if a book purchase is made from the links contained within this website)