How to really begin:
LifeLongU™ wants to help U develop Strategy for Your Life™ by creating a Life Long Plan & Story that when worked successfully, will lead U to accomplishing many of your life long dreams and desires.  Everyone of us has an expectation of who we are or want to become.  A life plan will help U determine how U see yourself now and in the future.  That future U has done many more things than the U today. Your future U lives a more balanced life, is financially secure, is working in a career they are passionate about, is in touch with their spiritual side, has great relationships (not quantity, but quality), is living a lifestyle that allows them to experience life from their view, enjoying it and not at the expense of others and is sharing with others the blessings they have to share.  
Most of us have a "future us" we would like to become…isn't it time for U to work on U and become that future U?  Time will move on no matter what U do or don't do.  U are charged with becoming the best U possible.  That is one of life's purposes each of us has to live up to; develop and live our own life long plan and story!  Why not have a life strategy to do that…

STEP 1 – Contact us 
Contact us at Coach@lifelongU.com and set up a time (It doesn't cost anything) for us to talk about U and how to get started with the LifeLongU™ program now and move forward with your story.  If U want to learn more right now about LifeLongU™ and our program, go to YouTube and watch one of our videos.  
STEP 2

 – Personal Development Pathways™
The LifeLongU™ program starts off with a guide book called Personal Development Pathways™ Volume I – A Practical Guide for Personal Growth ($29.95).  This is a great way to begin to think about what directions U really would like your life to go and how to develop into that person U want yourself to become in your future.  The book reviews 20 pathways that each of us may walk through at some time in our life and may want to learn more about or do better as a life skill topic.  It includes 130 recommended books surrounding those topics so U can build a self development library focused around who U want to become in your future.  It's our way to help U get started to becoming that future U and begin to develop a plan to do so.
STEP 3 – A Life Plan
The LifeLongU™ program continues by offering a A Life Plan workbook ($79.95).  U can work on it on your own if U so choose or work through it with a qualified coach from LifeLongU™.  The workbook was designed and organized for each person to work through and develop a plan of what they really want their future life story to look like and what strategy they need to work on now to progress toward that life.  
The workbook helps define U and how U are meeting your own life's expectations & needs.  It helps get your life focus organized; helps U determine what your future story should look like.  It helps U setup and prioritize the different challenges U face now, and helps U select goals U want to complete to become the U in your future life and live the life story U have planned for.  
STEP 4 – Get a Life Coach
Coaching is very important at the start of doing anything new .  Can U even imagine playing any sport without first learning the fundamentals and establishing a foundation first?  U could play, but it would be chaos and simply would not work as well as it could. Life is very similar, U can go through it, live it and never really reach your full potential, or even know what that might be; and that might be okay for somethings, but we believe a life was created to live fully, do and experience things while helping one another.  A life coach can help U see your own possibilities while giving U perspective and assist U to develop a strategy for U to live your life story.  They can listen to your challenges, help U think through possible options and offer up direction and guidance. 
LifeLongU™ Coaching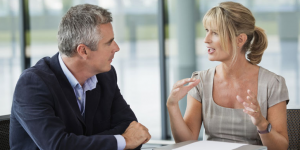 PRIVATE 1:1 – A life coach can be utilized on a one-on-one customized session if so desired to begin working on any area of your life plan which begins by U going through A Life Plan Workbook.  The 1:1 can be very customized around schedules and specific goals within each of the six life categories, but still follow our "Strategy for Your Life™" program.
TRIAD 1:2 – Coaching can also be done using a triad one-on-two approach which is very good for a husband / wife or two close friends wanting to work together as a team, with their coach.  This approach can be very beneficial for two people and also help them communicate what they want their life story to be between them while improving how they work together.
GROUP – We also offer Group coaching where U simply go online and/or call in to a session facilitated by a coach.  These are more structured and walk through all areas of the course work mentioned above. It will allow for a few specific questions by participants towards the end of the sessions.
BUSINESS – If U are a business owner, thinking about buying or starting a business or would like to bounce off some ideas on improvements to your existing business, LifeLongU™ may be able to help U here as well.  Business modeling, plans and improvement projects are all needed and sometimes it works much better for a business owner to outsource these types of needed activities.